About MEI Paving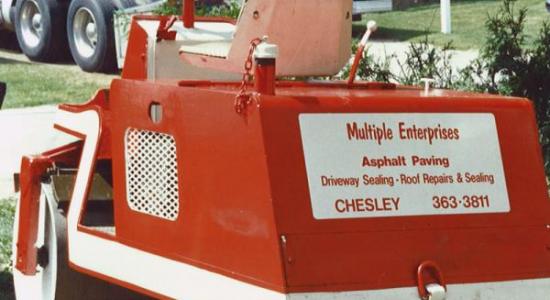 Multiple Enterprises Inc. known as "M.E.I. Paving" which is based out of Chesley, Ontario was started in 1981 as a small driveway repair and asphalt sealing business which employed two persons. It grew into a paving business employing five people by 1985.
The company had expanded its operations into snow removal, backhoe work, and general asphalt maintenance a short time after. In the spring of 1989 M.E.I. Paving bought property in Chesley's Industrial Park and their business was formed into many different divisions including Bruce Waste Disposal and the asphalt business.
In their 20th year in business, 2003, M.E.I. Paving once again expanded by selling their property on 90 Queen Street in the Industrial Park of Chesley to Durham Furniture in March of 2003. It's presently known as "Turuss Canada Industry Co". M.E.I. Paving purchased property just up the road on 1st Avenue South to further expand operations into the APC store, waste disposal, asphalt paving, and small engine repairs.
M.E.I. Paving is celebrating 40 years in business in the 2023 year. Duane Stade is teamed up with his family including his wife Theressa, children Vanessa and her husband Dan, Josh, and Jodie.
Copyright © Multiple Enterprises Inc. 2023